In this edition of our 'Meet the Team' series, we get to know HSEQ manager Cathy Legrand and find out why she chose to join the Cyberhawk family and she lets us in on why she thinks our environmental efforts are making such an impact.
Our Marketing Manager, James Foreman, caught up with Cathy to find out more.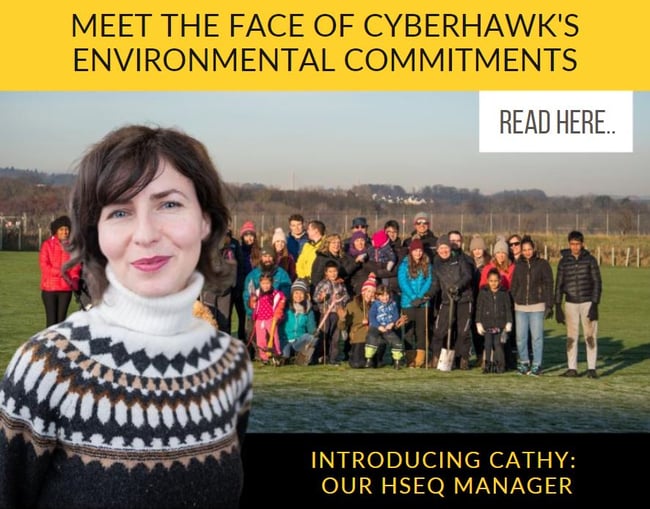 James: How did you find yourself here at Cyberhawk?
Cathy: I am from France originally, and it was there I began a career in HSEQ at a car manufacturing plant. For over a decade I was responsible for continuously improving the company's quality, delivery, and safety. I ensured operations were conducted in accordance with local health, safety and environmental legislation, and in alignment with company and group procedures.
On leaving that role, I completed a degree in engineering. I was attracted to the course because it applied logical thinking, critical analysis and key decision making, all important skills for my role at Cyberhawk.
After completing the degree in 2015, I joined a company that specialized in construction, design, and the provision of drone technology for surveying based in Iceland. There, my role was in business development and I was responsible for growing the services the company offered and identifying new ways we could support our customers.
After leaving the company I decided to join Cyberhawk in 2019. As a start-up company, it was exciting to me that the business can easily adapt to suit market requirements, ensuring that we can be flexible and continuously innovate.
James: What excites you in your role at Cyberhawk?
Cathy: I am a planning manager at Cyberhawk so my responsibilities are focused on effectively managing projects, ensuring that they run efficiently and with no hiccups. As well as leading operations, I am responsible for HSEQ at Cyberhawk. Given my prior experience in this area, it felt like a natural fit.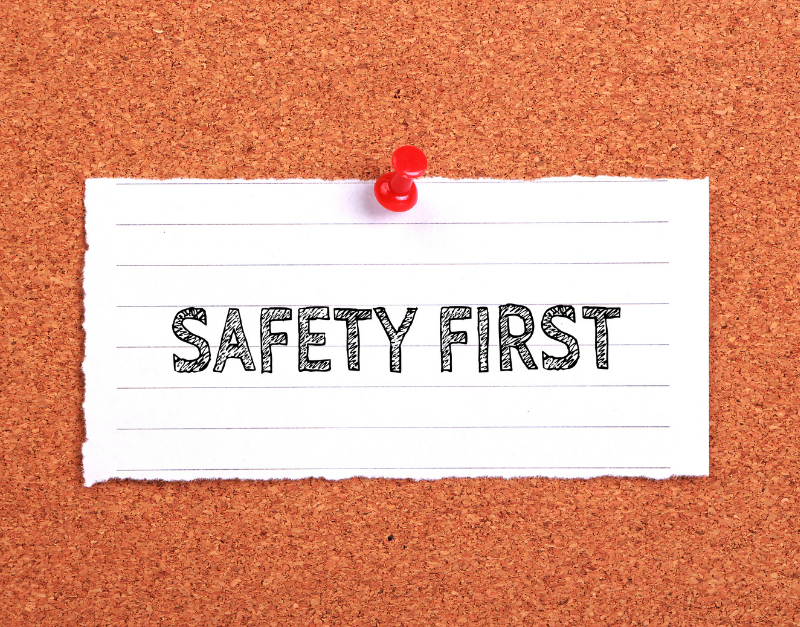 I am also heavily involved in driving our environmental policies, ensuring that our operations are sustainable, and we are actively limiting our carbon emissions. This is an exciting area for me.
Back in 2019, there wasn't a great deal of pressure from our customers to demonstrate this but we have always had to comply with accreditation and assurance bodies such as Achilles or The International Organization for Standardization (ISO), and so we have always taken a proactive approach when it comes to demonstrating our environmental impact.
Our board is very focused and passionate about this also which helps to drive our commitment. This mindset has become embedded in our culture as a business as a result.
Practically every country has joined the Paris Agreement on climate change, which calls for keeping the global temperature to 1.5°C above pre-industrial era levels. The UK government has set in law the world's most ambitious climate change target, cutting emissions by 78% by 2035 compared to 1990 levels. We can expect this pressure to grow as all businesses must consider their contribution to tackling climate change, and Cyberhawk is well placed to support this through our environmentally friendly approach to asset inspections.
James: Can you tell us a little about the Cyberhawk initiatives that are in place that focus on reducing our environmental impact?
Cathy: When I first joined, I felt it was important to get the whole team engaged in our carbon offsetting activities, so I organized a tree planting day in 2019 in Ratho, Scotland. Everyone involved felt this was very rewarding and it was a great team-building exercise.
Our management team is very open to ideas which is great. They work closely with our HR team to conduct employee engagement surveys, which cover many topics from COVID-19 to safety. It is very positive to see some great suggestions coming through from the team focused on how we can improve our carbon footprint. It truly shows the awareness and commitment within the entire team to make progress in this important area.
We have also started a competition which sees our team members pledge to run in order to plant at least 255 trees for the company. This is a great incentive as everyone can be involved and feel that they are making a difference. It also promotes some healthy competition and fitness during the pandemic when we were all stuck at home!
This year we also launched an ambassadors program that includes different members of our team. One initiative that our ambassadors will embark on towards the end of 2021 is focused on engaging the next generation of talent and encouraging a diverse workforce of the future.
This will see us visit schools across Scotland as part of a campaign to promote Science, technology, engineering, and mathematics (STEM) within groups of young women of all ages. At Cyberhawk, we are proud to be an equal opportunities employer, and we have employed 16 talented female professionals including software developers and members of our operations and planning teams, as well as four female drone pilots.
Ensuring the next generation of women are aware of the opportunities available to them across our exciting industry and understand the rewards that come from a career in drone technology and pioneering inspection services is of high importance to us.


Want to learn more about Cathy and her work? You can read part two here.