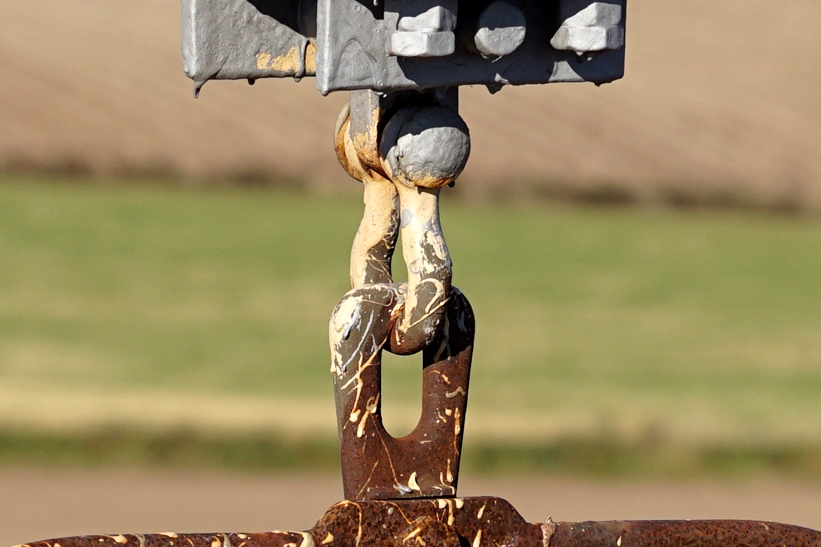 According to the U.S. Department of Energy, the USA's electric grid is facing detrimental integrity issues due to its age. Worryingly, it found 70% of power transformers are 25 years of age or older, 60% of circuit breakers are 30 years or older and 70% of transmission lines are 25 years or older.
The need for robust and powerful inspection and maintenance campaigns has never been more vital for utilities in the U.S. This challenge is not new to us, Cyberhawk has been supporting the power grid sector to inspect aging infrastructure since 2009 through our state-of-the-art drone inspections and visual asset management solutions.
The issue is in the spotlight now more than ever, however. NACE International, the not-for-profit professional organization for corrosion control, recently joined forces with the Institute of Electrical and Electronics Engineers (IEEE) to create industry standards that address integrity issues with electric power infrastructures. As a result of these standards, it aims to support power grid companies to develop fit-for-purpose inspection and maintenance programs.
The need for this is clear; according to a recent report by NACE International, the power grid sector accounts for the largest portion of annual industrial corrosion costs in the U.S., with an eye-watering sum of $47.9 billion being spent in total.
---
If you're interested in finding out how Cyberhawk can support your project
download your free power grid capabilities overview pack now!
---
It's not surprising then that operators in the power grid sector are looking to modernize and that has seen them embrace technology to maintain reliability across their power grids. According to the U.S. Energy Information Administration (EIA), capital investment accounts for the largest share of distribution costs as utilities focus on upgrading aging assets and equipment with an estimated $100 billion currently being spent on upgrading aging grids.
But with nearly seven million miles of transmission and distribution lines across the U.S., and the country's power grid playing an essential part in keeping the lights on and machines running in the homes and businesses of America, a single failure causing power outages would be disastrous, not only for the reputation of the utility companies responsible for the connection but for one of the biggest economies in the world.
It is therefore essential that the power grid sector take a proactive approach to the inspection and maintenance of their power grids. They must conduct maintenance campaigns that inspect the whole power grid, including transmission, distribution, and substations. We are talking from experience. Our work with utilities has pre-empted corrosion and integrity issues before they become a risk that could jeopardize connectivity and safety.
Technology lies at the heart of our success. Our industry-leading, cloud-based visual asset management software, iHawk, takes data captured from drones, helicopters, or ground patrols and converts it into powerful and usable management information that provides power grid companies with a real-time, data-driven understanding of the high-risk areas that require maintenance.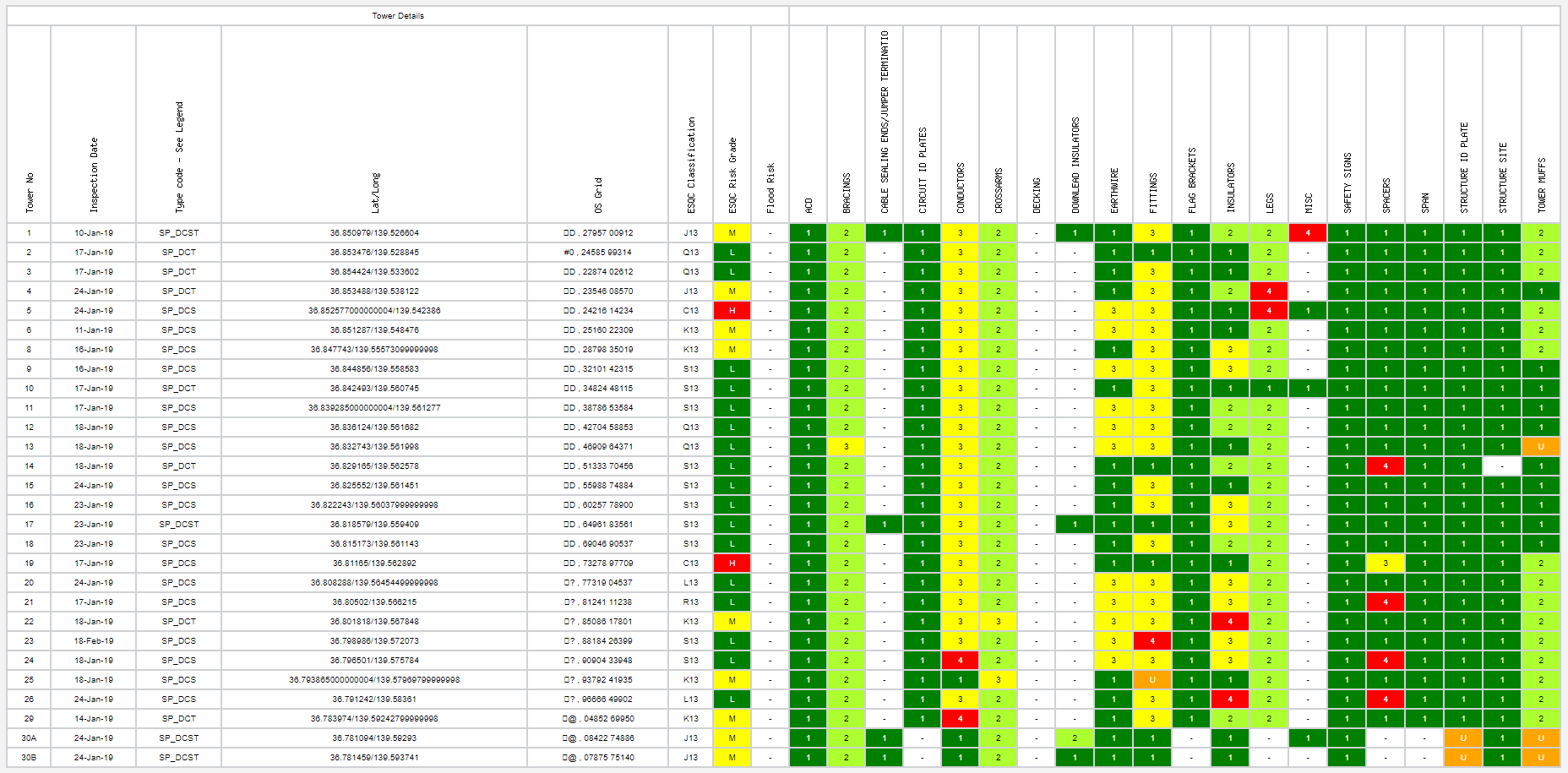 ---
If you're interested in finding out how Cyberhawk can support your project
download your free power grid capabilities overview pack now!
---
Using a map-driven interface and traffic light color-coded reporting dashboard, iHawk allows easy access to inspection information and trends, with all inspection images and engineering commentary available. iHawk provides 'one source of truth', and the evidence required to make informed decisions, which ultimately help to avoid critical failures.
Working across these aging substations and transmission lines requires experience, after all, there are various challenges at play; adverse weather conditions, capacity issues, and regulatory and environmental concerns, as well as age and deterioration to consider when tackling inspection campaigns. With this in mind, at Cyberhawk, we ensure only industry-leading pilots and engineers trained to the highest standard, and with many hours of flying under their belts, perform full grid inspections for our customers.
For the power grid sector, where a great deal is at stake if a defect goes unnoticed, effective planning and management of maintenance campaigns, as well as intuitive software to help understand the data, is essential. We are helping power grid companies with this every day, around the world. As one of our customers said: "Not only are the experienced pilots able to safely and efficiently capture an extremely intricate level of detail, but the addition of iHawk means we have fit-for-purpose, intuitive asset management software. We regularly refer to the data contained in iHawk to make decisions and develop maintenance schedules."
If you are interested in finding out more about how we plan and execute inspection campaigns across large scale power networks, click here.
---
If you're interested in finding out how Cyberhawk can support your project
download your free power grid capabilities overview pack now!
---