Yesterday was World Mental Health Day and as a cause, it's one that sits very close to our hearts at Cyberhawk. It promotes the importance of taking active care of your mental health and highlights the need to speak openly when things are tough.


So, in the spirit of the movement, we've put together some of the initiatives we have at Cyberhawk to promote positive mental wellbeing.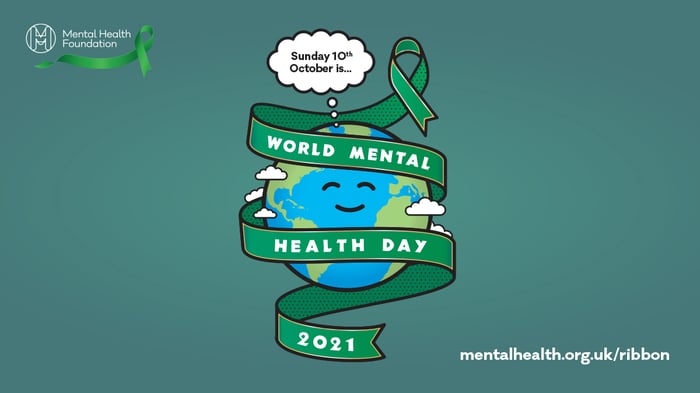 The Grand Canyon Virtual Challenge
280 miles. 451 kilometers. 560,000 steps. Whichever way you slice it, it's no stroll in the park. But it is the length of the mighty Grand Canyon, and that's what our guys conquered - or at least its equivalent distance! The Grand Canyon Virtual Challenge is a digital competition that pushes competitors to run, walk or crawl the length of one of the world's most breath-taking natural wonders, all from the comfort of their own neighborhood.
We chose this challenge as it was a great way to encourage manageable exercise and get closer to nature at the same time - both of which are well-known contributors to positive mental health.
By the end of the challenge our Cyberhawkers clocked up more than 3,000 miles collectively – more than 10 Grand Canyons!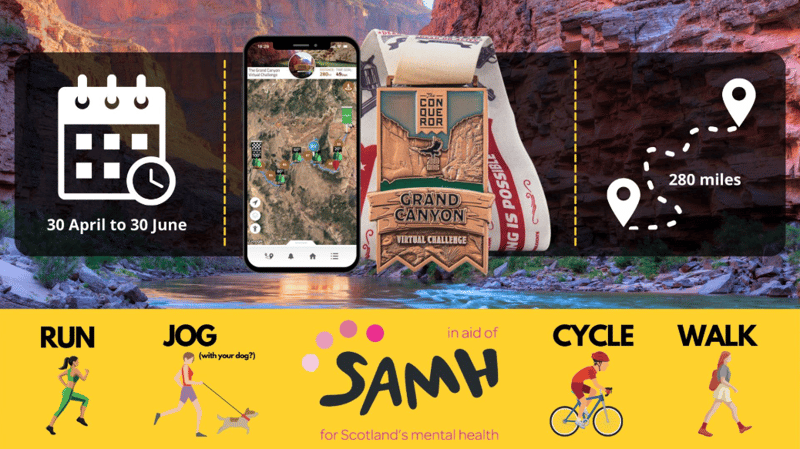 Our Partnership with SAMH



We are incredibly proud to announce our partnership with Scottish Action for Mental Health (SAMH). Not only did all our proceeds from The Grand Canyon Virtual Challenge go to them, but we were also part of a very special lunch and learn session where they spoke passionately about mental health in men and, in particular, their project The Changing Room; an inspirational initiative that uses football to encourage men of middle-age to get together and speak openly about their mental health.
But that's not all! We have plenty more up our sleeve that we'll be working together on over the next year - so be sure to keep your eyes peeled for more exciting collaborations!
The Cyberhawk Quiet Room
Sometimes life can be challenging. That's why we installed the Cyberhawk Quiet Room in our UK office. It's our place of sanctuary for team members who need a little time out. There we have soft lighting, a comfy chair, noise-canceling headphones and guided meditation sessions in the form of Headspace.
You can try the app for free on both iOS and Android.

84% of people who practice meditation report an increase in positive mental health.

Free Gym Membership
If you've ever visited our UK office, you might have noticed it's a little bit special. Not only do we overlook the biggest climbing center in Europe, but we also have fantastic gym facilities that sit a couple of floors below us. As part of our commitment to good mental health, all members of the Cyberhawk fleet receive free membership to the gym and all its equipment. It's fair to say we like pumping iron, but we love pumping endorphins!



Exercise boosts the body's production of PGC-1ALPHA. It helps to break down the chemical in your brain that encourages depression; kynurenine.

Health Assured

Health Assured is an award-winning employee assistance program provider. They deal with anything from stress, to bereavement, to drug and alcohol issues. With their 24/7, 365 helpline - where all calls are answered by experienced in-house counselors, legal and financial specialists - they have the personnel and experience to combat just about anything.

Every member of the Cyberhawk team has access to their fantastic resources and helps us make sure our guys are fit, happy, and ready to soar.

Help Yourself

If you are struggling with your mental health, this website has a list of incredible resources you can try. However, if your circumstances are desperate and you need to speak with someone urgently, you can contact Samaritans here. Please don't keep it bottled up inside. Start a conversation.