Cyberhawk are thrilled to announce that we have enlisted the services of two distinguished operators within the climate action and ESG sectors. Each will perform separate functions for the company but will combine to help us establish clear plans to reduce carbon emissions and continue to build on our Social and Governance activity.


We have always considered the environmental impact of our operations and have to date ran initiatives that include; staff and family tree planting days, specialist training to protect wildlife and investment in electric vehicles for staff out in the field. However, we recognize that in order to make meaningful, high impact plans, we must adopt a scientific approach. We have begun by calculating our existing corporate carbon footprint and understanding which topics - through a Materiality Assessment - are most important to our stakeholders and will make plans based on the findings of these results.

Our decision to combine with Thrive and ClimatePartner highlights our commitment to our corporate responsibility and willingness to take it to the next level by defining an actionable mid-term strategy in the wider Environmental Social and Governance sector.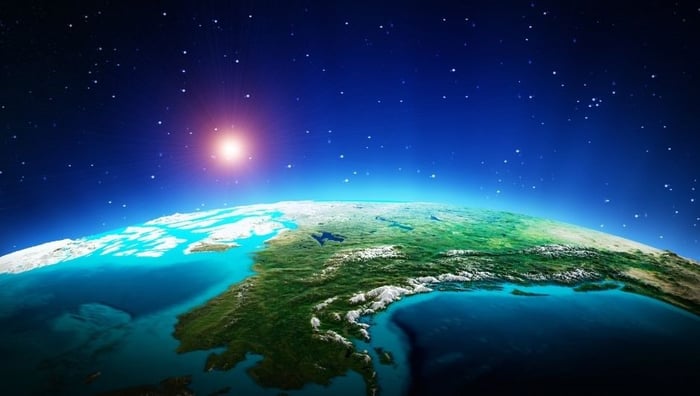 Who Are They?
Thrive are Environmental, Social and Governance (ESG) specialists. It is their aim to help create a world where both business and the planet can thrive and where sustainable models of enterprise becomes the new standard that all companies should work within. Their unrivalled expertise enables businesses to determine their sustainability, the extent of their environmental and social corporate footprint, how well their stakeholders are engaged and strategize towards building a better business, for those that work within it and the world that it engages with.



ClimatePartner have been combining with companies for over 15 years to help advise and strategize towards achieving better living conditions for people, animals and our biosphere. Their services help determine the extent of a company's carbon footprint, how to offset it and establish where ethical and environments changes can be made within their processes and procurement chains. Their previous clients include digital camera giant Canon, leader in outdoor wear Bergzeit and international supermarket chain Aldi.
What We Said
Phil Buchan, Chief Operating Officer at Cyberhawk, said:
"We are thrilled to begin work with Thrive and ClimatePartner and keen to learn where we can further improve as a conscientious and environmentally ethical company. As a business with an international reach such as ours, we take great pride in our duty to act responsibly and be a positive force within the world. While we're only at the beginning of our ESG journey, and our planning is in its infancy, it is an exciting time to be part of the Cyberhawk family and we look forward to adding further value to our employees, stakeholders and the wider world."